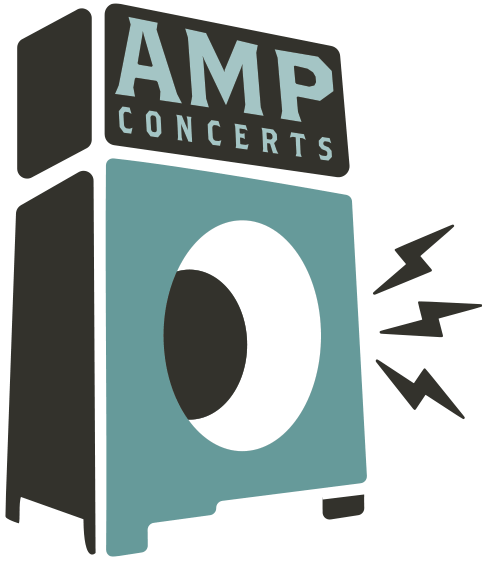 Search
AMP Concert offers innovative and inspiring arts programming throughout New Mexico. A portion of all AMP ticket sales goes to fund free community concerts, workshops, school programs & artist residencies.
AMP Radio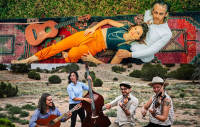 David Wax Museum & Lone Piñon
Time: 7:30pm Day: Monday Doors: 6:30pm Ages: 21+ without parent or guardian Price: $20

Tickets cost $20 in advance, $25 day of show (plus a $2 service charge). They are also available by phone through Hold My Ticket at 505-886-1251.
When we were pitched the option of doing a show with David Wax Museum, we knew that it had to be a double bill with Lone Piñon. Why? Because David Wax Museum is fronted by Lone Piñon leader Jordan Wax's brother! Both Wax brothers immersed themselves in regional Hispanic music (from Mexico and New Mexico), giving them their own twist and taking them in two very different directions. You won't want to miss this rare concert opportunity! 
Lone Piñon will kick things off with a full set of music, followed by David Wax Museum.
Tumbleroot is a mostly-standing-room venue. Limited seating available.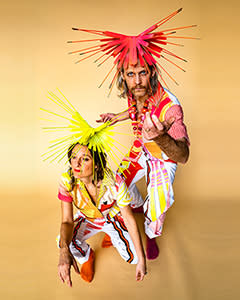 In the presence of the strange digital drone of hospital machines, David Wax's thoughts turned to 13 songs and the changes they give voice to. 
After suddenly and inexplicably collapsing, Wax—half of David Wax Museum alongside wife and bandmate Suz Slezak—was headed for a heart catherization in his hometown of Columbia, Missouri, his doctors suspecting a heart attack. At a moment with more questions than answers, he hurriedly signed his name to a waiver—and was struck by a revelation. 
"Lying there on that stretcher the thing that kept running through my mind was: at least we made You Must Change Your Life," Wax recalls. "Whatever else happened, I felt at peace because this record exists." 
The album is an openhearted manifesto—a collection that embodies, then transcends bedrock elements of the band's 15-year recording career. 
For Wax, music has guided every step he holds sacred; he's followed its palpable power, abiding by its requisite unpredictability. After graduating at the top of his class at Harvard, he wandered off an academic path to southern Mexico, finding what he calls "a clear before/after moment in my life." There, he studied folk music "at the feet of the masters" and internalized structures and rhythms that continue to drive the band today. He and Slezak fell in love on their first national tour, setting in motion a future full of vivid waking dreams. Together (now with their two children in tow) they've logged 1,500 shows in every corner of the globe. From the back of a pick-up truck in Nome, Alaska at a solstice parade, to a surreal moment in a tent filled with a thousand Czechs hollering along to their iconic song "Harder Before It Gets Easier," these dreams continue to unfold for Wax and Slezak.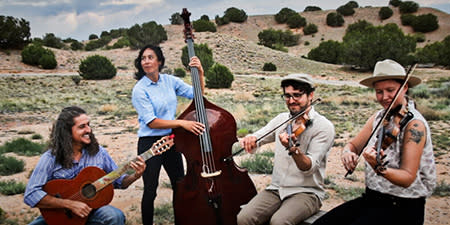 Lone Piñon is a New Mexican string band, or "orquesta típica," whose music celebrates the integrity and diversity of their region's cultural roots. With fiddles, upright bass, guitars, accordions, vihuela, and bilingual vocals, they play a wide spectrum of the traditional music that is at home in New Mexico.
The Norte has long been a crossroads of cultures, and centuries of intersecting histories, trade routes, migrations, and cultural movements have endowed the region with an expansive and rich musical heritage that weaves together Spanish, Mexican, Indigenous, European immigrant, Anglo-American, and Afro-American musical influences. The oldest strands of this tradition have survived in continuity, renewed by each new generation's contribution to core style and repertoire that has been passed from musician to musician, in some cases over many centuries. Though rapid cultural change since the '50s has led to these sounds becoming scarce in their home territory, they never fully disappeared—thanks to the elders and past generations that lovingly and tenaciously carried them forward, renewing the voice of their musical ancestors at each step into changing circumstances.
---