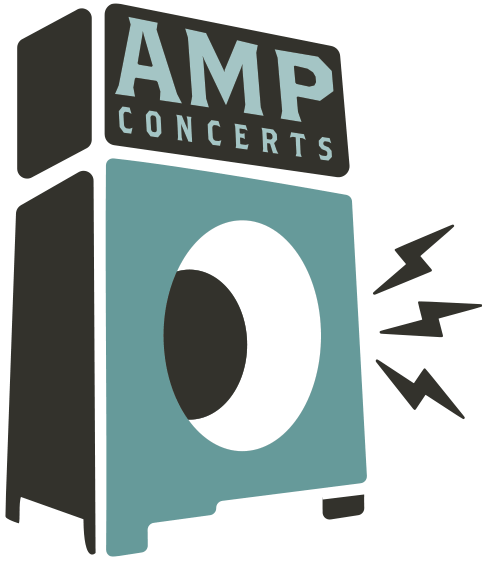 Search
AMP Concert offers innovative and inspiring arts programming throughout New Mexico. A portion of all AMP ticket sales goes to fund free community concerts, workshops, school programs & artist residencies.
AMP Radio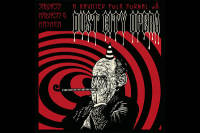 Sadness, Madness, & Mayhem
A Haunted Folk Formal with Dust City Opera
Time: 6:30pm Day: Saturday Doors: 5:30pm Ages: All Ages Price: $25 - $150

Tickets cost $25 in advance, $30 day of show (plus a $3 service charge). They are also available by phone through Hold My Ticket at 505-886-1251.
VIP tickets cost $150 (plus a $15 service charge). Never want this night to end? Neither do we! Join the performers for a private, all-inclusive afterparty! Be whisked away on a party bus to a top secret location where you and members of Dust City Opera will enjoy an intimate meet and greet over delicious food and libations! VIP members will receive an exclusive gift bag, transportation to and from the afterparty, gourmet food and drinks, and an unforgettable, magical night of reverie! VIP afterparty tickets are extremely limited. For questions or for dietary restrictions, please contact sydney@dustcityopera.com.
This will be a mostly-standing show.
On January 27, under the watchful eye of the full moon's gaze, a haunted folk formal will erupt at Fusion Theater. This otherworldly winter spectacle brings together a variety of New Mexico performing artists to celebrate alternative folk music, circus culture, and mystical entertainment.
Enjoy live music, carnival performers, tarot readings, cocktail specials, raffles, a fantastical photo booth, and more! Join us and revel in the madness and mayhem that will ensue. Costumes encouraged!
Live music by alt-rock orchestra Dust City Opera with support from Giovanni String Quartet. Carnival performances and sideshow fun from Conservation Carnival Science Circus. Tarot Readings by Bonnie Bigheart.
This unexpected alt-rock orchestra materialized out of Albuquerque, but they might as well have slipped through an intergalactic portal or stowed away on a derelict spacecraft before crash landing in the desert. Dust City Opera tells harrowing tales of sadness, madness, and mishaps. With each performance illuminating the space between death and humor, this quintet becomes the soundtrack to stories steeped in cosmic horror and transcendence. This award-winning group will draw you deep into their mad world of storytelling, so enter with caution. You may find yourself abducted by ancient aliens, lost in haunted fog, or more fascinating yet: face-to-face with your own insanity, with no way out.
About the support:
Conservation Carnivale Science Circus celebrates and uplifts the non-human world through entertaining educational experiences.   
The Giovanni String Quartet of Albuquerque is a traditional string quartet composed of two violins, viola, and cello, performing across New Mexico since 2005.
Bonnie Bigheart is a trauma informed Tarot Reader with 17 years of professional mental health experience. Highly intuitive, concise, empathetic and very accurate.
---